Resin cat statue | Polyresin cat sculpture
Resin white cat sculpture
Cat give us an impression of elegance, good body line, relaxing,in a word, beautiful.
Made of Designer Resin,and painting ,spraying,kitty adds a touch of charm to your lawn, garden, front porch or entryway. Intricately detailed and painted all around, the 3D statue is crafted of weather resistant resin for lasting beauty.
This cat handicraft is with following features:
1,Perfect for indoor or outdoor use
2,Contemporary design
3,Adds character in your home
4,Made of fine resin material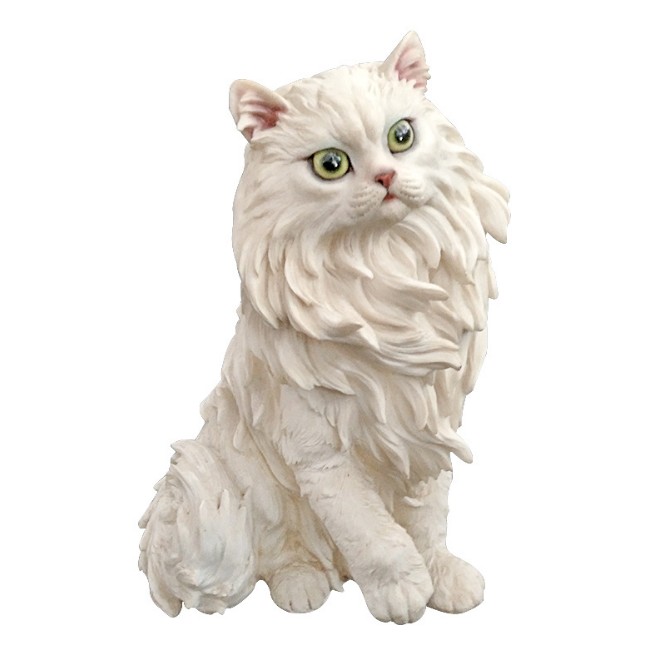 Resin Bronze cat sculpture
Besides of white ,another long lasting and never out of fashion color is metallic bronze finishing.White real bronze is heavy and not color faded, resin make a good replacement .Check following artificial bronze cat sculpture,comes with one pair as a set, one big and one small make it a cute combination.
The abstract style make it more artistic accent feeling, what a unique and nice home decor accessory piece.
This cat sculpture is with following features:
1,Perfect for indoor decoration.
2,Contemporary design
3,Bronze effect
4,Made of fine resin material
5,Comes with one pair
6,Abstract style but also with endless cuteness